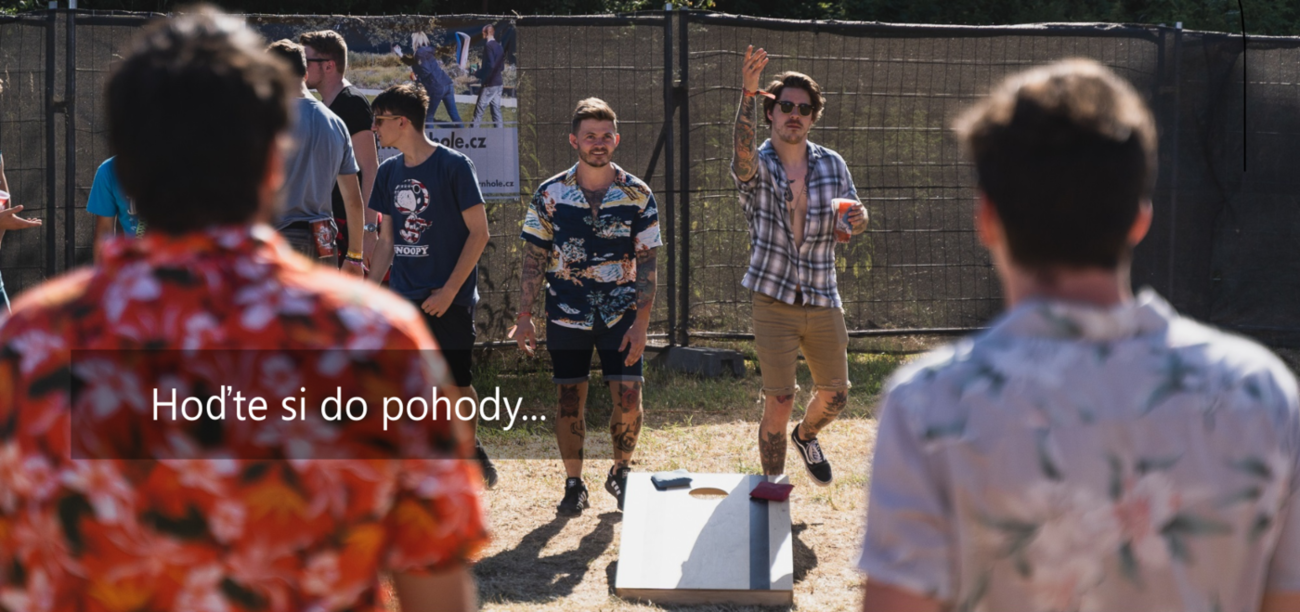 Cornhole in the Czech Republic. You will find here information, official rules, e-shop, rental for companies, accompanying program of events, public tournaments.
We cooperate with Czech cornhole association (Česká asociace hry cornhole, z.s.) which is the leading organisation in our country.
We provided cornhole for many events. You can find us at festivals, sport events, company events, we also organise public tournaments.
Follow us and play with us!
Great fun for all ages. Simple rules, a catchy and brisk game that anyone can play. Getting more exciting with every throw and not decided who will win until the very last one. Will it be you?
The origin of this game is not entirely known, but most likely it originated in Germany in the 14th century. The game was rediscovered in Kentucky (USA) about 100 year ago and has gained tremendous popularity in recent years and it has spread all over the country.
Quality cornhole sets. Made in Czech Republic.
Barbecue with friends, celebrations, weddings, family or corporate events, teambuildings or just a nice weekend afternoon in a park.
An unexpectedly fun game that creates a pleasantly competitive atmosphere.
All boards and bags are in stock, delivery to you in two working days. We produce in the Czech Republic.
What event can you rent Cornhole for?
There are no limits and we certainly have enough boards for your event. Whether it is a celebration, teambuilding or a festival...
Very fun and catchy game
You don´t have to be a pro athlete
Simple rules
For all ages
Best with friends